Because of the Coronavirus public health crisis, there have been some temporary changes to the asylum and immigration process.
This page was last updated on 3 July (Asylum Support section).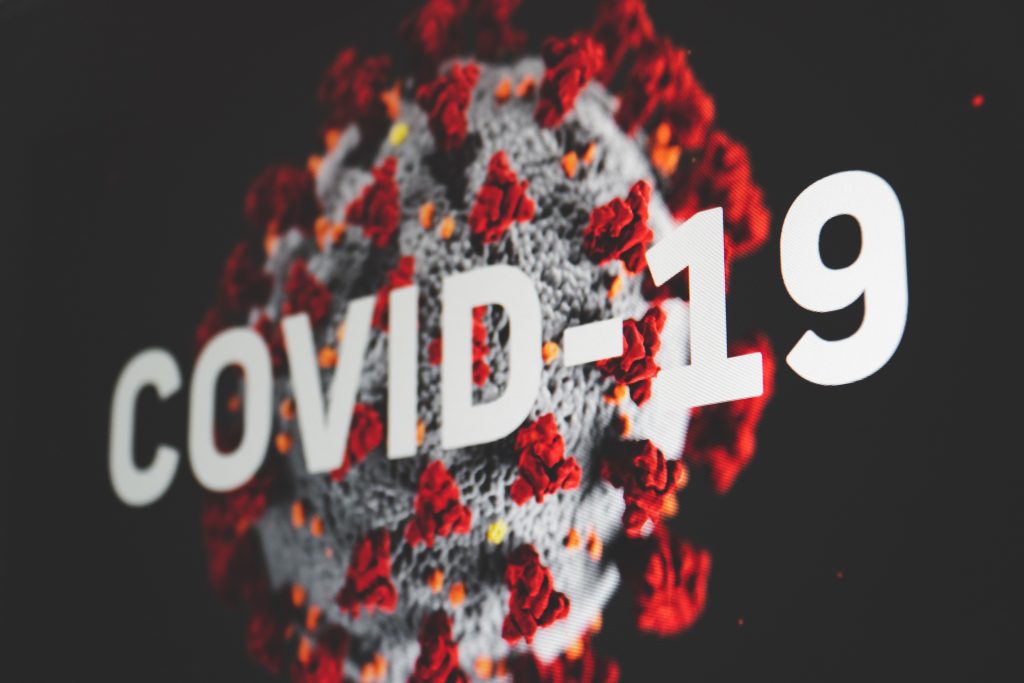 If you have a question about how Covid-19 might affect your particular situation, you can try contacting the Home Office Coronavirus helpline (although we expect it will be very busy).
Telephone: 0800 678 1767 (Monday to Friday, 9am to 5pm). Calls are free of charge.
Email: CIH@homeoffice.gov.uk
Contents of this page
See also sections below that apply to all asylum and immigration applicants: appeals, reporting, detention.
Asylum
Asylum screening interview
The Home Office are still registering asylum claims (though some people have reported difficulties getting their claims registered).
If people do not claim asylum at the port of entry, screening interviews usually take place at the Asylum Intake Unit in Croydon (south London).
In response to the Covid-19 crisis, the Home Office are now also doing some asylum screening interviews in Glasgow, Belfast (which was already a screening interview location if you arrived to the UK in Northern Ireland), Liverpool, Leeds, Solihull and Cardiff.
If you are in Belfast, the Home Office recommend contacting Migrant Help to arrange an appointment with Bryson Asylum Services.
In all other locations, the Home Office recommend first phoning the Asylum Intake Unit on 0300 123 4193 and you will be advised where you should attend your screening interview.
As before the crisis, it is possible to register your asylum claim without phoning for an appointment first, if you are street homeless (you have nowhere to stay and would otherwise have to sleep on the streets) or in some other circumstances of vulnerability. However, the Home Office strongly recommends calling the Asylum Intake Unit appointment line on 0300 123 4193 first to find out where you should travel to.
Substantive (big) asylum interview
The Home Office have paused face-to-face substantive asylum interviews.
On 15 June, the Home Office announced that they will be restarting asylum substantive interviews by video call at the end of June. The Home Office were already using video link for some asylum interviews prior to the Coronavirus crisis. The Home Office will begin by inviting people to interview who live closest to the video interview facilities. They intend to begin face-to-face interviews again at a later date.
Further submissions (fresh claims)
Previously, most people who wanted to submit further evidence to be considered as a fresh claim (read more in the Right to Remain Toolkit here) had to go and do this in person in Liverpool.
This requirement has been stopped for now – there are no face-to-face appointments in Liverpool taking place.
You can submit further evidence by post or email.
The Home Office prefer evidence to be sent by email but this will not be possible for everyone.
Remember if you are sending it yourself (without the help of a lawyer), you will need to explain who you are, and what the evidence is, and how it amounts to a fresh claim – do not just send the evidence without explanation.
The details for sending the evidence are:
Postal address:
Further Submissions Unit
The Capital Building
Old Hall Street
Liverpool
L3 9PP
E-mail address:
CSUEC@homeoffice.gov.uk
You do not need to contact the Further Submissions Unit by telephone first – you can just email your evidence, along with a completed further submissions form. For an explanation of the questions the form asks, see the Right to Remain Toolkit section on fresh claims.
The maximum size of attachment (the documents you are sending) to the email is 20MB, you can send multiple emails if you will go over this amount. It would be useful to connect the multiple emails by saying in the email, for example "this is email 1 of 5"; "this is email 2 of 5."
If you want to know about the progress of a fresh claim/further submissions you have already submitted, you can email the Home Office at csupostteam@homeoffice.gov.uk
Asylum support
On 27 March, the Home Office announced that people would not be asked to leave their asylum accommodation (as they normally would if they had received a positive decision – for example, refugee status; or if their claim had been refused by the Home Office and appeal) until at least the end of June.
The Home Office have continued to pause evictions from asylum accommodation from 1 July, but have indicated they do intend to start evictions again at some point in the near future. We will update this blog when there is more information about when these might start, and who they apply to.
Visas
The Home Office had announced that people in the UK on visas can get their leave to stay extended to 31 May if they were unable to return home at the end of their visa because of Coronavirus. On 22 May, the Home Office made a further announcement that if your visa had already been extended in the circumstances described above, you will automatically have the visa extended further, to the end of July.
If you haven't already requested an extension, and your visa expires between 24 January 2020 and 31 July 2020, you need to contact the Home Office to ask for an extension. To do this, use the online form here.
On 28 May, (UKVCAS) UK Visa and Citizenship Application Services announced there would be a phased reopening of some appointment centres. Priority will be given to those who already had appointments booked and those appointments were cancelled due to the Coronavirus crisis.
For more information on more technical immigration matters such as visas, see the Free Movement blog post here.
Appeals and Judicial Reviews
Face-to-face appeal hearings at the First-tier Tribunal (the court where most asylum and immigration appeals are be heard) have been suspended during the lockdown. While the First-tier Tribunal operational update for the week beginning 15 June still says face-to-face hearings are suspended, lawyers have reported starting to receive notification of face-to-face hearings being listed (given an official date) with dates from July.
If you had been due to have an appeal hearing, you should be sent a notice containing instructions on the next steps in your case.
The Upper Tribunal cancelled face-to-face hearings including Judicial Reviews. If it was decided a hearing is needed, this was taking place remotely (video link or telephone). As of 16 June, there had been no announcement of any change to this practice.
The Tribunals service are publishing weekly operational updates where you can find out what is happening, what you should do, and contact details for urgent enquiries. You can find the updates here.
You can contact the Tribunal dealing with your case by using the email addresses here.
Reporting to the Home Office
Reporting to the Home Office has been paused.
The Home Office says that:
reporting as a condition of immigration bail is temporarily paused.

You will receive an SMS text message soon with details of your next reporting date.
If you haven't received a text message and want to confirm that you do not need to report at the moment, you can find email addresses for all the reporting centres on the Home Office website here.
Detention and Removals
Detention centres are now closed to visitors.
In early May, there were around 700 people being detained under immigration powers (in detention centres and in prisons).
The Home Office has committed to urgently review the cases of every person currently held in immigration detention. They are starting with the most vulnerable, so it will be important to make the Home Office/healthcare services in the detention centre of any factors that make you vulnerable.
At the time of Detention Action's legal challenge in March, the Home Office said they had stopped the new detentions of people who would in normal circumstances be facing removal to one of 49 countries (to which removals were not taking place because of Covid-19 travel restrictions).
Those countries were:
Afghanistan, Albania, Algeria, Austria, Bulgaria,Cameroon, China, Croatia, Cyprus, Czech Republic, Denmark, Egypt, Finland, France, Germany, Greece, Hungary, Italy, India, Iraq, Ireland, Jamaica, Jordan, Kenya, Kuwait, Latvia, Lichenstein, Lebanon, Libya, Luxembourg, Mauritania, Morocco, Netherlands, Pakistan, Poland, Portugal, Romania, Rwanda, Saudi Arabia, Slovakia, Slovenia, Somalia, Spain, Sri Lanka, Sudan, Turkey, Uganda, Ukraine, Zimbabwe.
People from these countries who the Home Office consider to be in the "high harm" category may still prior to deportation (as opposed to removal). If this detention happens, the detention will still be challengeable if there the deportation is not going to be able to happen anytime soon because of Covid-19 travel restrictions.
In May, it was known that at least one person had been removed to Poland and one person had been removed to Nigeria (via France). The BBC has reported that 50 people have been "deported" during the pandemic, but because the media use the term "deportation" to refer to both forced removal and deportation after a criminal sentence, it is not known how many of those were removed and how many were deported.
Bail hearings are still taking place, but not in person (not face-to-face). The organisation BID reports that almost all of the bail applications they are involved with have been successful. Read more about bail in the Detention section of the Right to Remain Toolkit.
---
SUPPORT OUR WORK
On reaching the UK, people face a hostile environment. Without help, many will be forcibly sent back to the wars, persecution and misery they have fled.
Your donation will help us to help people in their struggle for the right to remain in the UK, and to campaign for migration justice
DONATE TO RIGHT TO REMAIN