Eiri Ohtani, Director
Eiri joined Right to Remain in April 2022 to take up a newly created post of Director. Eiri has over twenty years experience in the refugee and migration sector, covering a wide-range of roles at the national, European and international levels. In the UK, she previously set up and ran the charity Asylum Support Appeals Project and the coalition, the Detention Forum. She also works as a consultant specialising in strategy, theory of change, advocacy and organisational development and regularly provides advice to foundations. Here is a bit more about her, in her own words. She tweets, often angrily, at @EiriOhtani
Michael Collins, Coordinator
Michael has been involved in refugee and migrants rights since the late 1990s as a volunteer, campaigner and worker. He joined us in 2009, in our previous incarnation as the National Coalition of Anti-Deportation Campaigns, and worked on the organisational transformation that produced Right to Remain. He supports the These Walls Must Fall network, helps with strategy, designs and builds websites, makes digital artwork, fixes the computers, and wants to bring down all the borders. Occasionally tweets in exasperation or desperation @michaelsremains
Maggy Moyo
Organiser, North West
Maggy is the Organiser for Manchester and Liverpool These Walls Must Fall (TWMF) campaign. She is passionate about advocating for human rights including the rights of migrants, marginalised groups and those of vulnerable women, children, the disabled and the elderly. She fights against social injustice and advocates for equality. She is involved with a few organisations in Manchester that are fighting for the same cause, including LISG Manchester, Manchester Rape Crisis, Restoration of Human Rights Zimbabwe and is in the Executive Committee of the North Branch UK. She is also involved in initiatives promoting the welfare and education of girls and young women in Southern Africa.
Yumna Kamel
Legal Education Officer
Yumna joined Right to Remain in February 2022 as the team's Legal Education Officer. Her work is centred upon empowering affected communities by listening to their needs, and ensuring that they are made aware of their rights within the immigration & asylum system. Yumna is also the Executive Director and co-founder of Earth Refuge, where she focuses on filling the gaps in legal protection for climate migrants. When she isn't doing legal stuff, she's talking about, eating, or cooking food. @YumnaKamel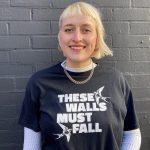 Leah Cowling
Legal Education Officer
Leah joined Right to Remain as the organisation's second Legal Education Officer in December 2022. She is currently studying for a PGDL in Law, after completing a masters in International Human Rights Law at Edinburgh University. Before joining Right to Remain, Leah was working as an asylum support and crisis caseworker in Glasgow. She is inspired by community-driven approaches to achieving transformative social justice and in her free time, likes foraging for free food.
Sundus Abdi
Communications and Campaigns Assistant
Sundus joined Right to Remain in December 2022 as Communications and Campaigns Assistant. Previously, Sundus volunteered for migrant-focused and community development organisations, assisting them with their communications and media. She also is a freelance writer and has bylines in a number of publications, including The Guardian and The Observer. Sundus is passionate about migrant justice and is hoping to implement communication strategies that support, centre and empower migrants, refugees and people seeking asylum. When not working, Sundus is obsessively watching cat videos or trying to read a book!
Esther Doherty
Engagement and Operation Officer
Esther joined Right to Remain in February 2023 as Engagement and Operations Officer. She has spent the past 8 months leading our Toolkit Festivals, celebrating 10 years of the resource through events and workshops across the UK. Day to day, her role centres on connecting with new and existing allies in the sector, to share knowledge and build communities, strengthening our goal of radical solidarity. Esther also keeps on top of organisational systems and processes in an effort to streamline the operations of Right to Remain. Prior to joining the team, Esther worked at West London Welcome, a community centre for migrants, and recently completed an MA in Migration and Diaspora Studies at SOAS.