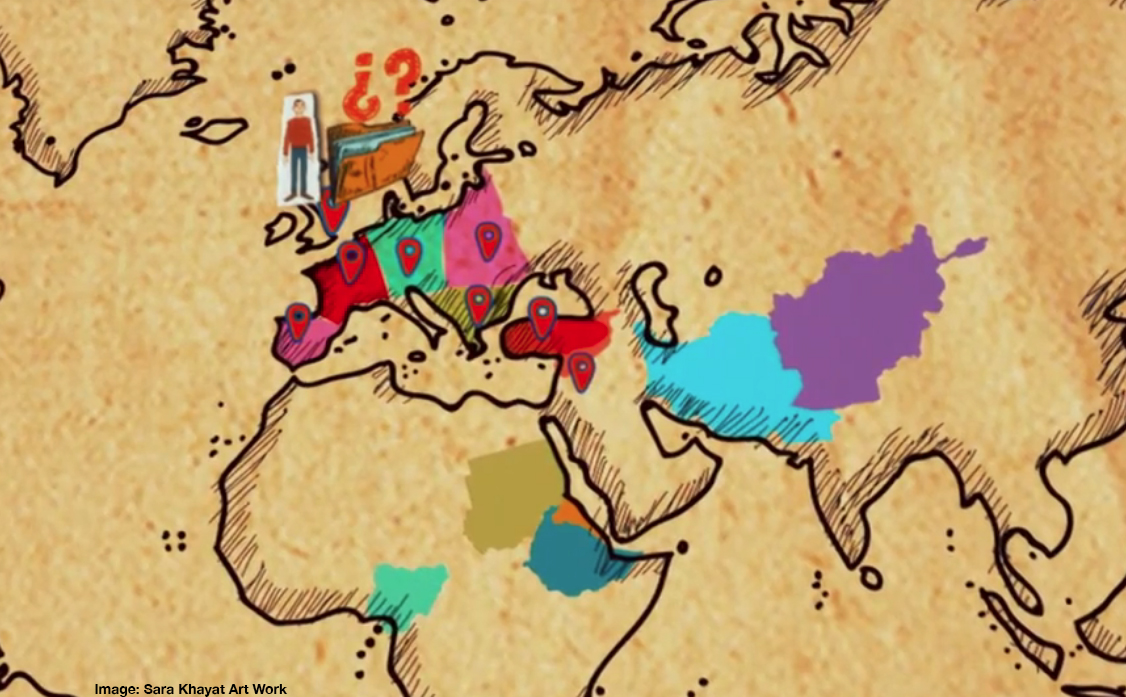 In January 2021, the UK government introduced new rules through which they can decide that an asylum claim is "inadmissible", meaning it won't be considered in the UK. The inadmissibility rules are part of the new Nationality and Borders Bill currently going through parliament, but the rules have been in place and have been used by the Home Office since January last year. The 2021 inadmissibility rules replaced the Dublin Regulations, which no longer applied in the UK once the UK left the EU.
We wrote about these new rules on our blog last year, when the Home Office issued guidance which gave some idea of how the rules were likely to work. A lot was still unknown, however.
A year on, we have some more information about how these rules are working (or not working) in practice.
What are the inadmissibility rules about?
The Home Office say that the inadmissibility rules:
"allow an inadmissibility decision to be taken on the basis of a person's earlier presence in or connection to a safe third country, even if that particular country will not immediately agree to the person's return.

More significantly, if someone is inadmissible, the new provisions permit their removal to any safe third country that will take them (not just the specific country or countries through which they travelled or have a connection)."
If the Home Office think that you travelled through a "safe country" on your way to the UK, they can decide to investigate whether your claim should be treated as inadmissible. (Read below for an explanation of the process). While your claim is being considered under these rules, your asylum claim will not move forward in the UK.
If the Home Office decide your asylum claim in inadmissible, they can try and remove you to a safe third country (read more about removals below) without considering your asylum claim substantively, meaning they will not look at your situation to see if you would be in danger in your home country.
If the Home Office decide your asylum claim doesn't fall under these rules (or you successfully challenge the Home Office inadmissibility decision), your asylum claim will then be considered in the UK.
The process
If the Home Office decide to investigate whether your claim should be treated as inadmissible, they will issue you with a document called a "Notice of Intent". You can see the wording that the Notice of Intent will include in the Home Office guidance here, at page 13.
The Home Office can issue a Notice of Intent once you have claimed asylum. This is likely to be after your asylum screening interview, when they may have more information on which to base their investigation. They can also issue one after your asylum substantive interview (they can use the information given in the substantive interview as evidence on which to make a decision) but anecdotal evidence suggests that most people are receiving a notice of intent after the screening interview and before the substantive interview.
Some time after issuing a Notice of Intent, the Home Office will then make a formal decision as to whether the inadmissibility rules are being applied to your asylum claim.
To make a decision, the Home Office will use evidence collected during the asylum registration processes.
As discussed in our previous blog post, the Home Office can look for: "biometric evidence, which may identify previous encounters in the UK or overseas (for instance, a visa match or a former removal). Other relevant evidence may include (but is not limited to): file evidence of historic Eurodac matches, HGV or vehicle tracking data, passports, legal papers, employment letters, bank statements, business cards, invoices, receipts and other similar documents.

A proper account of the claimant's immigration history must always be taken to fully understand the chronology and detail of how the person came to the UK, with appropriate follow-up questions where necessary to address any gaps or possible ambiguities in the account."
Evidence may include:
observations by a Home Office officer or another person in an official capacity, relating to the person's method and place of entry to the UK and their known or probable place of embarkation
physical or verbal evidence collected or recorded at the time of the claimant's first encounter by a Home Office officer; documents or other physical evidence submitted by or found on the claimant
the claimant's responses in the screening interview (or any other interview, for instance a supplementary interview to screening, or the substantive asylum interview)
fingerprint evidence showing the claimant to have spent time in a safe third country (for instance, where such evidence is available through the biometric data-sharing process with the USA, Australia, Canada and New Zealand, the bilateral fingerprint sharing process with the Republic of Ireland, or any similar process that might be undertaken with any other safe country).
The Home Office will need to make a decision about whether the inadmissibility rules apply within six months of the date you claim asylum. This is because "the agreement by a third country to accept a person's return must be obtained no later than 6 months from the date the person claimed asylum. If there is no such agreement, the person's claim must be admitted for substantive consideration. This timescale may be extended only if removal is still a reasonable prospect and there are clear mitigating factors to justify the extension". (See page 15 of the Home Office guidance for a couple of examples of when the timescale may be extended).
What is happening in practice?
In the first nine months since the rules were introduced (January-September 2021):
6,598 people were issued with "Notices of Intent", meaning the Home Office is considering whether the inadmissibility rules apply to their asylum claims
Of these, 2,126 people have had their asylum claims admitted into the UK asylum process – the Home Office has considered whether the inadmissibility rules apply to their cases and have decided they do not.
Of the 6598 people, 48 people have had a decision of inadmissibility – the Home Office has considered whether the inadmissibility rules apply to their cases and have decided they do.
Of these 48 people, ten people have been removed from the UK.
The organisation BID have obtained a Freedom of Information Request to get more detail about those 48 cases. This shows that:
Of the 48 people whose asylum claims have been determined as inadmissible, 38 people had been granted refugee status or similar protection in another country (It's worth noting that often people do not know they have been granted asylum in another country, as the state who has granted it may not have informed them). We have heard from legal representatives and support organisations that some of these 38 claimed asylum before these new rules came into force – the fact that they had status in another country allows the Home Office to apply the rules retrospectively as there were similar rules in place for people in that situation.
29 of the 48 people are from Eritrea
The countries to which people have been "accepted for return" (even if they have not actually been returned) are: Switzerland; Germany; Denmark; Spain; Ireland; Italy; Slovenia; and Sweden.
There have been no return treaties announced by the UK government so it seems these returns have been negotiated on a case-by-case basis.
There is no public list of countries that the UK will or will not try to return people to under these rules. The Home Office guidance refers to being able to return people to a safe country, with "safe" meaning "when removed to the state in question, the individual would not face a breach of their rights under the Refugee Convention or be removed from that state in breach of their rights under the Refugee Convention."
Some positives to be taken from the information that is now available – the Home Office is making decisions of inadmissibility on very few cases (proportionally); people are still able to access asylum support while these decisions are being considered; and detention is not being used (as far as we can tell) while someone is waiting for a decision.
The vast majority of people being funnelled into this process are not currently facing removal from the UK. They are, however, having even more delays imposed on their claims. People are already waiting months and even years for asylum substantive interviews and Home Office decisions (watch our video here), and now even months for a screening interview. This is a further layer of delay while the Home Office takes months to decide if people's claims will even be considered in the UK.
Legal challenges
The Home Office guidelines refer to the right to appeal inadmissibility decisions. The Home Office position is that the notice of intent is not a "decision" but a determination that a claim is inadmissible is a decision. However, the Home Office is likely to certify many claims – this means that you do not have an appeal right, or that you are not able to appeal the decision from within the UK.
You can in theory make legal representations against the inadmissibility decision, though is the not the same as making further submissions after your asylum claim is refused. The Home Office guidance says these representations must be considered, but is hard to know how effective these are likely to be in practice.
Judicial reviews of the inadmissibility decision, and/or the decision to try and remove you from the UK, may be possible.
It would be great to hear more about attempts to challenge these rules, including if any legal representatives have tried to challenge any notices of intent as well as decisions.
---
SUPPORT OUR WORK
On reaching the UK, people face a hostile environment. Without help, many will be forcibly sent back to the wars, persecution and misery they have fled.
Your donation will help us to help people in their struggle for the right to remain in the UK, and to campaign for migration justice
DONATE TO RIGHT TO REMAIN