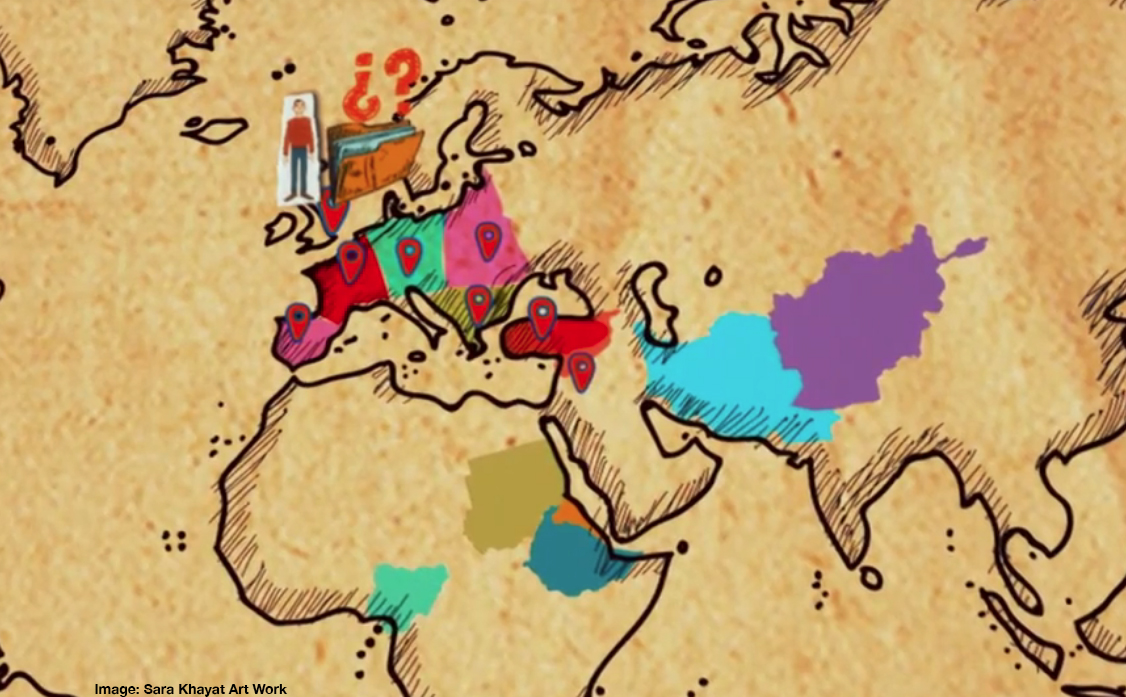 The Brexit transition period ended at 11pm on 31 December 2020. Since then, the Dublin Regulations no longer apply in the UK.
The UK government has introduced new regulations under which they can rule that an asylum claim is inadmissible. This means the Home Office does not have to consider the claim in the UK if they rule that another country – a "safe third country" – should in fact be responsible for your asylum claim.
The Home Office have now published guidelines on how these rules will work – but we will also have to wait to see how things work (or don't work) in practice.
What are the new rules about?
The Home Office's own description gives a good summary of the new inadmissibility rules:
the Rules allow an inadmissibility decision to be taken on the basis of a person's earlier presence in or connection to a safe third country, even if that particular country will not immediately agree to the person's return.

More significantly, if someone is inadmissible, the new provisions
permit their removal to any safe third country that will take them (not just the specific country or countries through which they travelled or have a connection).
Who do the rules apply to?
The rules may be applied to any adult claiming asylum after 1 January 2021.
The guidelines specifically say that the Home Office will not apply the new rules to unaccompanied asylum-seeking children.
Slightly worryingly, although the initial statement of changes about the new rules said they would only be applied to people who claimed asylum after 1 January 2021, the newly published guidelines are not as clearcut about this:
The Immigration Rules relating to third country inadmissibility were amended at 23.00 UK time on 31 December 2020. These Rules may be applied to claimants who claimed asylum before this date. However, in broad terms, such a decision is unlikely to be appropriate if the claimant would not have been eligible to receive a similar decision under the previous rules, or if the person's progress through the asylum system has already been substantially delayed compared to average decision
timescales.
When will the inadmissibility decision be made?
The guidelines say that all asylum claims should be registered – but a claim may then be declared as inadmissible.
This may be before or after your substantive (big) asylum interview – the guidelines say "it may be claimant disclosures at [the asylum substantive] interview that reveal their status or presence in a safe third country".
The Home Office only have a limited time to make an inadmissibility decision.
If there is there is "no reasonable prospect of removal within a reasonable timescale" then the Home Office should go on to consider the full asylum claim.
They have a 6 month "long stop" deadline – this means that agreement by a third country to accept a person's return must be obtained no later than 6 months from the date the person claimed asylum. If this doesn't happen, the Home Office should consider your asylum claim in full.
The guidelines refer, however, to the possibility of extending the time-scale beyond six months:
This timescale may be extended only if removal is still a reasonable prospect and there are clear mitigating factors to justify the extension.
How will the Home Office make a decision?
The guidelines say that "most inadmissibility cases will be identified through evidence collected during the asylum registration processes."
The UK no longer has access to the European-wide fingerprint database it used to commonly use for Dublin Regulations decisions. Instead, Home Office decision-makers are expected to use "any evidence, verbal or documentary, of claimants having spent time in or having some other connection to another country".
The guidelines say that:
"In particular, officers should check for biometric evidence, which may identify previous encounters in the UK or overseas (for instance, a visa match or a former removal). Other relevant evidence may include (but is not limited to): file evidence of historic Eurodac matches, HGV or vehicle tracking data, passports, legal papers, employment letters, bank statements, business cards, invoices, receipts and other similar documents.

A proper account of the claimant's immigration history must always be taken to fully understand the chronology and detail of how the person came to the UK, with appropriate follow-up questions where necessary to address any gaps or possible ambiguities in the account."
Evidence may include:
observations by a Home Office officer or another person in an official capacity, relating to the person's method and place of entry to the UK and their known or probable place of embarkation
physical or verbal evidence collected or recorded at the time of the claimant's first encounter by a Home Office officer; documents or other physical evidence submitted by or found on the claimant
the claimant's responses in the screening interview (or any other interview, for instance a supplementary interview to screening, or the substantive asylum interview)
fingerprint evidence showing the claimant to have spent time in a safe third country (for instance, where such evidence is available through the biometric data-sharing process with the USA, Australia, Canada and New Zealand, the bilateral fingerprint sharing process with the Republic of Ireland, or any similar process that might be undertaken with any other safe country).
What is a "safe third country"?
This is likely to be a European country you have travelled through on your journey to the UK. The guidelines say that "the safe countries most likely to be identified in asylum claims will be the UK's near neighbours in the EU. Other EU Member States, the wider EEA countries (Iceland, Liechtenstein and Norway) and Switzerland may also be identified, as may countries
such as the United Stated of America, Canada, Australia and New Zealand.

The guidelines also say that "Other countries satisfying the definition in the Rules must not be overlooked." and that "Return may be arranged through a general returns agreement/arrangement with a particular country, or by case-by-case agreements based on individual referrals".
As noted above, a particularly concerning aspect of the new rules is that is any safe third country that will accept your claim – you don't necessarily need to have been there, or have a connection there. We will wait to see if this happens in practice.
What can you do if the Home Office say your asylum claim is inadmissible?
The guidelines do refer to the right to appeal inadmissibility decisions. However, the Home Office is likely to certify many claims – this means that you do not have an appeal right, or that you are not able to appeal the decision from within the UK.
You may also be able to make further representations to the Home Office – this is not the same as further submissions to be considered as a fresh claim, as this would only apply to asylum claims that have been considered fully.
For many people, their only legal avenue will be a judicial review – which is far from straightforward. Read more about judicial reviews in our Toolkit here.
---
SUPPORT OUR WORK
On reaching the UK, people face a hostile environment. Without help, many will be forcibly sent back to the wars, persecution and misery they have fled.
Your donation will help us to help people in their struggle for the right to remain in the UK, and to campaign for migration justice
DONATE TO RIGHT TO REMAIN