We support campaigning for the right to remain because it works: it can overcome the barriers to justice, and win the right to remain; and it can produce other benefits for the individual and the wider community too. Individuals' campaigns for the right to remain are a crucial way of exposing the injustices of the asylum and immigration system, and improving people's access to justice in their cases. Read more here about the benefits of campaigning for the right to remain.
Immigration and asylum applicants face significant legal and procedural barriers to securing their right to remain. A campaign is a series of actions taken to overcome these barriers. It can be very public or relatively private. Read more about the difference between public and non-public campaigning.
If you have decided you want to go public with your campaign, or you are supporting someone who wants a public campaign, you need to plan your campaign, prepare early and give yourself time to think through the important decisions you will have to make.
Read these tops tips on public campaigning to help guide you along the way…
Start early
Right to Remain and local campaign groups are all too often approached by people at risk of removal/deportation or their supporters when there are only 48 hours or less until the scheduled removal/deportation. It is understandable that you may not want to think about your application being refused and you being removed from the UK until you have to. But the more prepared you are for a campaign, the more chance there is that a campaign will succeed.
Successful campaigns take time to plan – you can get materials ready for a campaign, and for different campaign actions, well in advance to them being needed.
It's much easier to think through the risks of going public, and the benefits of campaigning, when you are not in the middle of the crisis. You may change your mind later on, but take time to discuss campaigning for the right to remain and plan how you will launch a campaign if things go wrong in your case.
---
Stopping a flight is not enough
A common, and often effective, urgent action in both public and non-public campaigning is airline campaigning – contacting the commercial airline booked to carry out a removal/deportation flight for an individual and trying to persuade them not to be complicit in a human rights abuse, and not to do the Home Office's dirty work as it may be damaging to the company's reputation.
This is an important action and, if successful, can buy time for the legal process to continue.
But stopping a flight is not the end of the fight. It's an important victory but if subsequent legal action isn't taken, it's very likely that the Home Office will just issue a new set of removal directions as soon as they can.
Sustainable campaigning cannot just involve last-minute campaigning – it's essential that you start preparing a campaign at the earliest stage possible. If you are a local group asking supporters to take action, and every campaign is about airline campaigning, this sends the message that campaigning for the right to remain is just about stopping flights. When every campaign is described as urgent, supporters can feel pressured to act and may in the end stop engaging with campaigns.
---
Remember that your campaign is not the same as your legal case.
Too much legal detail in campaign materials can be unhelpful – the public do not need to know all the details of your case, you just need to explain why your rights haven't been recognised, and how the asylum and immigration system has failed you. Unfortunately, presenting your situation in legal terms can encourage the reader to act as a judge or decision-maker, no matter how sympathetic they are to your story. Present your campaign in terms of an individual, human story to be engaged with, not a case to be analysed or picked apart.
You may wish to demonstrate how your rights should have recognised under the laws and policies that exist in the UK, but you do not always have to make your story fit asylum/immigration law or the immigration rules. Maybe you think the legal system is wrong, or there are laws and policies that need changing. For example, if you have been in the UK for ten years and think you should be given the right to remain, explain why. The immigration rules do not normally allow for this – explain why the rules are wrong.
And remember, try not to argue that your campaign is exceptional: that it deserves support above others. Your lawyer, or whoever is conducting your legal case, can argue that your case is exceptional … but all campaigns deserve solidarity, and it should not be a competition between who is the most worthy of support and the right to remain.
---
Mind your language: the RIGHT to remain, not "deserving citizenship" or victimhood.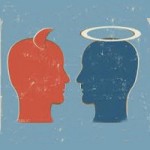 It's common in public campaign materials to highlight the contributions a person has made to British society. This is understandable, and may link in with legal arguments about the right to family and private life (Article 8) in the UK.
But by representing people seeking right to remain only as model citizens, we risk stigmatising those who – for many reasons – haven't been dedicated volunteers, part of a faith group, or an active member of their community. There is a danger of representing immigration status as something that should be 'earned' through good behaviour, rather than a fundamental human right. This is how the government (current and past) has tried to describe and limit citizenship, and you need to think about whether you are happy reinforcing that in your public campaign.
Another consideration when presenting the human story behind the campaign is the risk of depicting a migrant as a victim. It makes sense to want to inform the public of the terrible experiences many migrants (particularly those seeking asylum) have faced. In the face of institutional and public anti-immigration rhetoric, it's important to counter the fears and myths about immigration with human stories. But there is always the danger that by emphasising someone's vulnerability – hoping to motivate people to support the campaign or change their views about asylum seekers – we disempower migrants by representing them as passive, continual victims. We do not want to create a hierarchy of need. This is tricky to address as you will want to write campaign material in a way that reaches people, and makes people understand the importance of someone getting leave to remain.
Remember – you aren't asking for pity, you're asking for solidarity. Campaigns are about fighting for justice and rights.
---
Include quotes from the person seeking the right to remain
People want to hear from you – this is your story. If you can write a few lines about why your story matters, it can be very powerful. If you don't like writing, speak some lines to a friend/supporter and they can write them up for you. There are lots of causes, and campaigns, to support and you need think about how you can reach out to people.
You may also like to ask family or friends to write a few lines, or a supporter explaining why they are supporting you.
The asylum and immigration system does not place a high value on the voices of migrants: on the contrary, it is a system that at times silences, at others twists the words of applicants in order to refuse their cases and categorise them as incredible. Individual campaigning is an opportunity for asylum seekers and other migrants to control their own story, and have some say over how their identity is represented. This has both psychological and political significance.
---
Be creative with your campaign headlines
The title of the campaign will be the first, and maybe the only, thing that people see. If you want people to open the email, or Facebook post, or Tweet, or website link, you need to give them a reason to do so. In less than ten words, how can you get the key points across?
The campaign headline is about the story, rather than one specific action in the campaign. Your communications about the campaign may later be specific to particular actions, but the most effective campaigns have got people engaged through the compelling story, rather than the urgency of an action. For example, communications about airline actions will always be rather repetitive as the action and the urgency take precedence. This won't matter if you're reaching out to people who already know and care about the individual seeking the right to remain because they've read and engaged with earlier emails or messages.
All campaigns for the right to remain will be about an individual getting leave to remain (and therefore not being detained and removed/deported). If this is the main point of your campaign headline, how will your campaign stand out? Think about what parts of the story may connect with people, for example:
family status
geographical location
length of time in UK
survivor of previous abuses
country of origin
major injustice faced in the UK
topical issues and local issues (see below)
---
The point of petitions?
A common campaign action is to ask supporters to sign a petition. But signing a petition – in itself – is not an action that will result in someone being granted leave to remain. If the only action you ask supporters to take is to sign a petition, it's not going to get you very far.
As the head of Change.org explains:
Online petitions are everywhere. Increasingly news stories contain the line "an online petition has attracted thousands of signatures", while Twitter and Facebook feeds are awash with people looking for support. The Government likes them so much they set up their own site. But are they any good and do they work?

In themselves, petitions are only the start of a dynamic and exciting campaign journey.

Petitions are simply a big group of people. As such they are the basis of your movement – the army you assemble to march toward your target.
Petitions can be a vehicle for sharing your story, for encouraging others to spread the word about your campaign. They can be a way of asking supporters to pledge support for a campaign, and pledging to take further action (and you will be able to contact them via the email address they provide, if you have created an online petition).
Once people have pledged their support, perhaps by signing a petition, it's important to mobilise that support and ask people to take action that has tangible outcomes, such as:
fundraising for vital costs and legal fees;
attending solidarity protests or vigils outside court hearings;
sending messages of support to someone seeking the right to remain;
activating contacts and networks that may be useful to the campaign;
airline campaigning if removal directions have been issued.
---
Writing to the Home Secretary
Another action that is, in itself, unlikely to yield direct results is asking supporters to contact the Home Secretary.
Some campaigns hope that by sending letters and petitions to the Home Secretary or immigration minister, they may favourably influence the decision-making of the Home Office in an individual case. Although the Home Secretary does technically have the power to intervene in decisions, it is very unusual for this to be exercised in a case. The Home Office and the Home Secretary receive vast amounts of correspondence about cases. They may not even see the correspondence. If they do, there is no evidence of supporter correspondence influencing them to act positively in cases. This type of campaign action dates from a time when the use of discretionary power was far more common but, as radical lawyer Frances Webber has pointed out, the introduction of the Human Rights Act gave politicians an excuse to argue discretionary power was no longer necessary.
Although contacting the Home Secretary will probably not have a negative outcome, and you may feel it is important to let the minister responsible know that others are aware of the injustice being done to you (as a form of protest), if you are short of time or do not want to ask your supporters to do too many things, it may be worth considering whether contacting the Home Secretary or immigration minister is an effective use of campaigning time.
A far more direct route to the Home Office is through your MP, who can request a meeting with the Home Secretary or Immigration Minister. Read more about that here.
---
Make things easy for supporters
The easier you make it to take an action, the more likely it is a supporter will do it. You do not necessarily have to provide template/model letters, for example, for contacting an MP or an airline, but do try and provide clear, straightforward information about things to say. You may want to provide template letters, but it is also good for people to express their concerns in their own words – Amnesty International, for example, encourage their supporters to always write in their own words when writing about prisoners of conscience.
The more restrictive the format, the better it is to give supporters standard things to say. Making things easy is particularly important when you want lots of people to take action quickly. This could be during airline campaigning – provide bullet-points of things someone should say when calling an airline, and give ideas of things to say to common responses (e.g. 'We don't have any choice – we have to carry this person because it was booked by the Home Office'. This isn't true, give supporters the knowledge to be confident refuting this).
Providing information in different formats can also be helpful in making sure key messages aren't lost. If you are asking people to send messages via Twitter, why not give them an example tweet they can copy and paste, as fitting the important things to say within 140 characters can be tricky!
---
Think locally
The most effective public campaigns are those that utilise strong local community support to power the campaign, which is then picked up regionally, nationally and internationally.
People respond to local issues: statistics show that people believe local media more than national media and people often connect to a story about a local person even if they are generally unsympathetic to human rights and migration issues.
Think about local connections when trying to get influential figures involved – this may be political figures, or notable people from the area.
A local connection can be important to communicate when trying to explain why someone should be given the right to remain in the UK, be released from detention, or not be removed – as you are providing multiple ideas of home, where someone 'belongs'. Someone could be from Zimbabwe, and Sheffield, but currently in detention near London. All these elements are campaigning points.
---
Link up with issues, campaigns
Does your campaign fit in with a topical issue, in the news at the moment? Is there something a politician – particularly a high-up, influential one – has publicly stated they are interested in or the government is concerned about? Are there interest groups working on campaigns that could be connected to your story?
All of these are potential campaign hooks – ways of fitting your individual story into a larger issue – which can bring in more publicity, contacts and influence.
---
Know the risks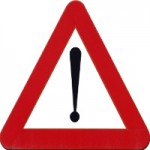 There are benefits of both public and non-public campaigning, and you need to be clear about whether the potential extra benefits of going public are worth it. Most of the work done, most of the actions that have clear benefits, are done behind the scenes (in both public and non-public campaigning). You may decide that going public – having a protest, going to the media, or having a website for example, will bring more people into the campaign, but you need to be sure about whether this publicity will add to the campaign, and have a tangible outcome for the person seeking the right to remain.
If people are unsure about a public campaign – because it could put them at risk, because they do not want to deal with strangers knowing their story – there are many things that can be done in a non-public campaign.
It is clear that it is a legal action that will, if successful, result directly in the right to remain. A campaign may help the legal case, but the benefits of campaigning are hard to quantify, because they are often indirect. Because there is no guarantee a campaign will result in the right to remain, it is essential to think not just about the many benefits of campaigning, but also the risks.
The decision to go public should not be based on a legal case being turned down and in desperation not knowing what else to do. It needs to be the result of a careful, thoughtful discussion.
Read about the risks of going public in our campaigning toolkit.
---
'Anonymous' campaigns
It is possible to run anonymous public campaigns, for example just using the Home Office reference number if you are writing to the Home Secretary and just using initials in public campaign materials, but Right to Remain does not recommend this.
'Anonymous' campaigns are tricky for several reasons:
hiding someone's name isn't the same as making someone anonymous. When you share someone's story, it's very likely there will be enough information in the material you make public – even without the name being used – for some people to identify who that person is. When you talk about where someone lives now, what has happened to them, which groups they may be involved in, all these are pointers to someone's identity.
it is very difficult to do airline campaigning without using the person's name. Although it may be possible, sometimes, to identify a passenger by the fact the Home Office booked the ticket as a removal flight, it is far more effective to give the airline staff the name of the person you are concerned about.
photographs don't always have to be included in public campaign materials, but it is a lot easier for the public to connect with a story that has a name and a face attached to it.
And, most importantly, if you think an anonymous campaign is needed because you are worried about the risks of public campaigning and you are not comfortable sharing your story with others, it is very unlikely a public campaign is right for you.
There may be some people who are determined that what has happened to them is known, to raise awareness of injustices, but are worried about being identified. This is not a common situation, however, and in most cases if there is doubt about going public, you should opt for the many effective strategies of non-public campaigning.
---
The internet is VERY public, and emails can be public too
It is usual that if a campaign has gone public, it is shared via the internet.
Campaigns now have to be put together much more quickly because the decision-making processes in the asylum and immigration systems have, by and large, sped up. To gather as much support as possible, campaign materials need to be published as soon as possible to allow them to be circulated widely. Using the internet to respond to this time pressure can be very effective. A webpage can be built in less than an hour or use a you can use a free blog service like WordPress or Blogger; an email can be sent within a matter of minutes; and internet campaigning tools can spread a campaign very far, very quickly.
The internet is a crucial tool for public campaigning, but there are also risks to using the internet. Once information has gone out on the internet, you cannot control what happens to it. Even if you decide to take down a campaign page, Tweets and Facebook posts, information can be found in search caches, and there's no way of tracking who has seen the information. Before you decide to use the internet for campaigning, think very carefully about the pros and cons of public campaigning. Read more about the risks of internet campaigning in our campaigning toolkit.
Sometimes people try and publicise a campaign a little bit publicly. This doesn't really work – you need to make a decision about whether you're having a public campaign (telling lots of people who don't know you and asking them to support you and take action) or a non-public campaign (mobilising people who already know you to take action). If you send a campaign on by email to a group or network that you are part of, this is public campaigning, because it is going to people you do not know.
Even if you do know the people you are sending the email to, be very clear what you want people to do (or not do) with the information. We have seen many occasions where people have received an email about a campaign and, hoping to help, have put that information on the internet (through Twitter or Facebook). If you do not want a public campaign, say several times and in big letters in the email that you DO NOT WANT PEOPLE TO PASS ON THIS INFORMATION! This can help prevent people sharing the information, but remember, it's very easy for people to forward on an email in a few seconds and so you can never completely control what happens to information sent to many people by email.
If this would be a problem for you, think very carefully about the methods you are using to share information. If you are worried about people passing on information, meet privately with people you trust and take small-scale, targeted actions in your campaign for the right to remain.
---
Take your time and try not to panic.
There will be times when actions need to be taken urgently, but always allow time to think through how much information you should be sharing with the public, to check all of your campaign materials are consistent, and prepare for the next stage. This is easier to do if you have started thinking about, and planning, your campaign very early in the process of applying for asylum or immigration status.
When something bad happens in your case, or your friend's, it is normal to feel very distressed. When someone has their case refused, is detained, or is facing imminent removal, you will be feeling a lot of emotions and it's important that these don't drive the campaign.
Give yourself time and space for this, and don't try and make too many decisions about the campaign right then. If you've thought about campaigning in advance, and have prepared campaign materials and actions, this will be a lot easier. At every stage of making something public, or asking supporters to do something, stop … think … and check it's the right thing to do.
Having a strong, supportive campaign group means the pressure to think things through is taken off one person's shoulders and you can help each other through the crisis.
Image from 1000 Blackbirds: images for activists
---
---
SUPPORT OUR WORK
On reaching the UK, people face a hostile environment. Without help, many will be forcibly sent back to the wars, persecution and misery they have fled.
Your donation will help us to help people in their struggle for the right to remain in the UK, and to campaign for migration justice
DONATE TO RIGHT TO REMAIN