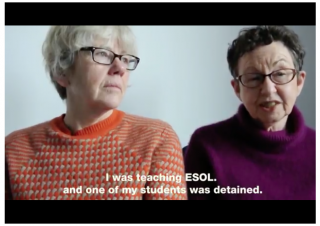 Most people who have applied for asylum or other immigration status and have not had a positive decision have to regularly report at their local Home Office reporting centre or a police station. At every reporting visit, the person is at risk of detention, particularly if their application has been refused, which they may not know until they go and report.
This is why 'signing support' is such an important way of providing practical solidarity.
Find out more in this short film about the Bristol Signing Support group.
Read more