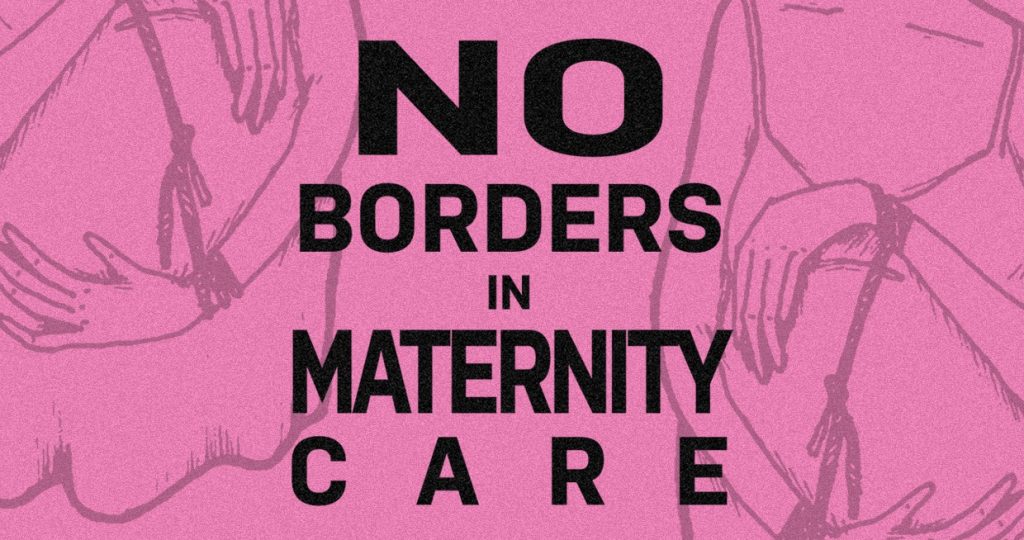 On Saturday 9th March, 2019, a demonstration, No Borders in Maternity Care, will gather at St Michael's maternity hospital at midday and march to Bristol Royal Infirmary.
Jessica Wheeler, a Research Associate at University of Bristol and part of the new Patients Not Passports group explained;
"As part of the "hostile environment", women are being sent bills from £5000 to £10.000 for having a baby. Fear of unpayable debts is deterring women from seeking maternity care, which is unsafe for mothers and babies. (1) We are midwives, doctors, migrants and others coming together as part of Bristol's Patients Not Passports group. We do not blame our local hospitals, but the whole charging regime .  We are part of a national campaign calling for upfront charging and ID checks in the NHS to be scrapped."
Maternity care is always considered "immediately necessary" and so cannot be denied, but as a chargeable NHS community service, new mothers are being chased for payment, even in cases where they are not legally permitted to work or are destitute.
Immigration checks have to be carried out by already stretched frontline medical staff and healthcare workers.

Sharon a midwife in Bristol said:
"I feel deeply uncomfortable asking questions about women's immigration status. I believe healthcare is a universal human right and should be accessible for all."
Patients face discrimination and racial profiling, and people have been inaccurately billed for treatment, causing untold harm and distress.
Alice Cutler, who works at Bristol Refugee Rights and has written on this issue gave one local example;
"A woman who was seeking asylum came to us when unable to feed her family. She had borrowed a large amount of money from a loan shark to pay a bill for her maternity care. We helped her to establish that she had been incorrectly billed. It is unclear how many other women are in similar situations but I urge anyone with an NHS healthcare bill to seek specialist advice."
Local Doctor, Helen Leveret, said,
"I have joined Patients not Passports to amplify the calls of the professional bodies the Royal College of Physicians, Royal College of Paediatrics and Child Health, Royal College of Obstetricians and Gynaecologists, and the Faculty of Public Health, in calling for the suspension of upfront charging pending a full review of their impact on individual and public health."
Ugo Hayter from solicitors Deighton PierceGlynn said:
"These demands are well-founded, as increasing testimony and legal scrutiny reveals – since their implementation, the courts have now found multiple hostile environment policies to be harmful and in breach of human rights."
---
SUPPORT OUR WORK
On reaching the UK, people face a hostile environment. Without help, many will be forcibly sent back to the wars, persecution and misery they have fled.
Your donation will help us to help people in their struggle for the right to remain in the UK, and to campaign for migration justice
DONATE TO RIGHT TO REMAIN