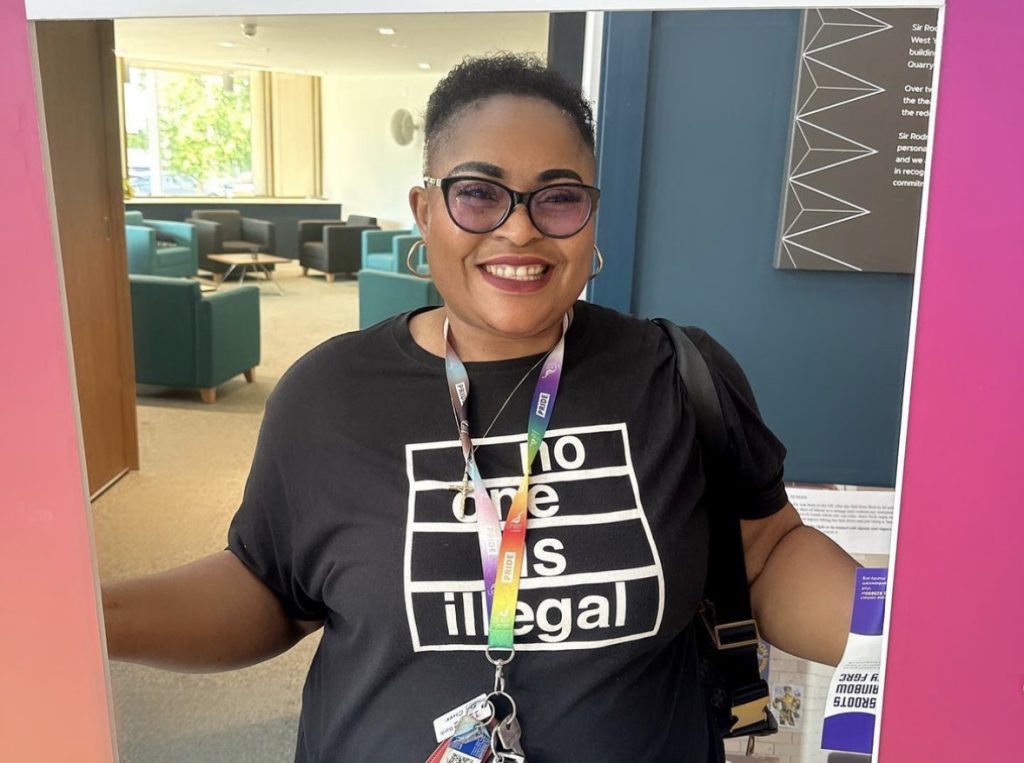 Right to Remain would like to thank Vee Smith Uka for her work, as she leaves the organisation today.
Vee joined Right to Remain in October 2020 as a part-time Organiser for West Yorkshire.
From her base in Halifax, Vee continued to build her contacts and connections with groups that are sympathetic to people seeking asylum and migrants. In 2022, Vee started working full time and her responsibility extended to covering Sheffield.
Throughout her time at Right to Remain, Vee made sure that These Walls Must Fall campaigners participate in local events and demonstrations to resist the Hostile Environment. She organised and spoke at a number of events, where she mobilised her contacts active in local politics, trade unions and other community organisations to be part of this resistance. Her support also enabled These Walls Must Fall campaigners to voice their opinions and engage audiences at these events.
Vee's work promoted campaigns such as Lift the Ban campaign and she worked very closely with other groups and campaigners through Solidarity Knows No Borders.
We wish Vee a very successful future and we look forward to seeing her active presence in the migration justice movement.
---
SUPPORT OUR WORK
On reaching the UK, people face a hostile environment. Without help, many will be forcibly sent back to the wars, persecution and misery they have fled.
Your donation will help us to help people in their struggle for the right to remain in the UK, and to campaign for migration justice
DONATE TO RIGHT TO REMAIN