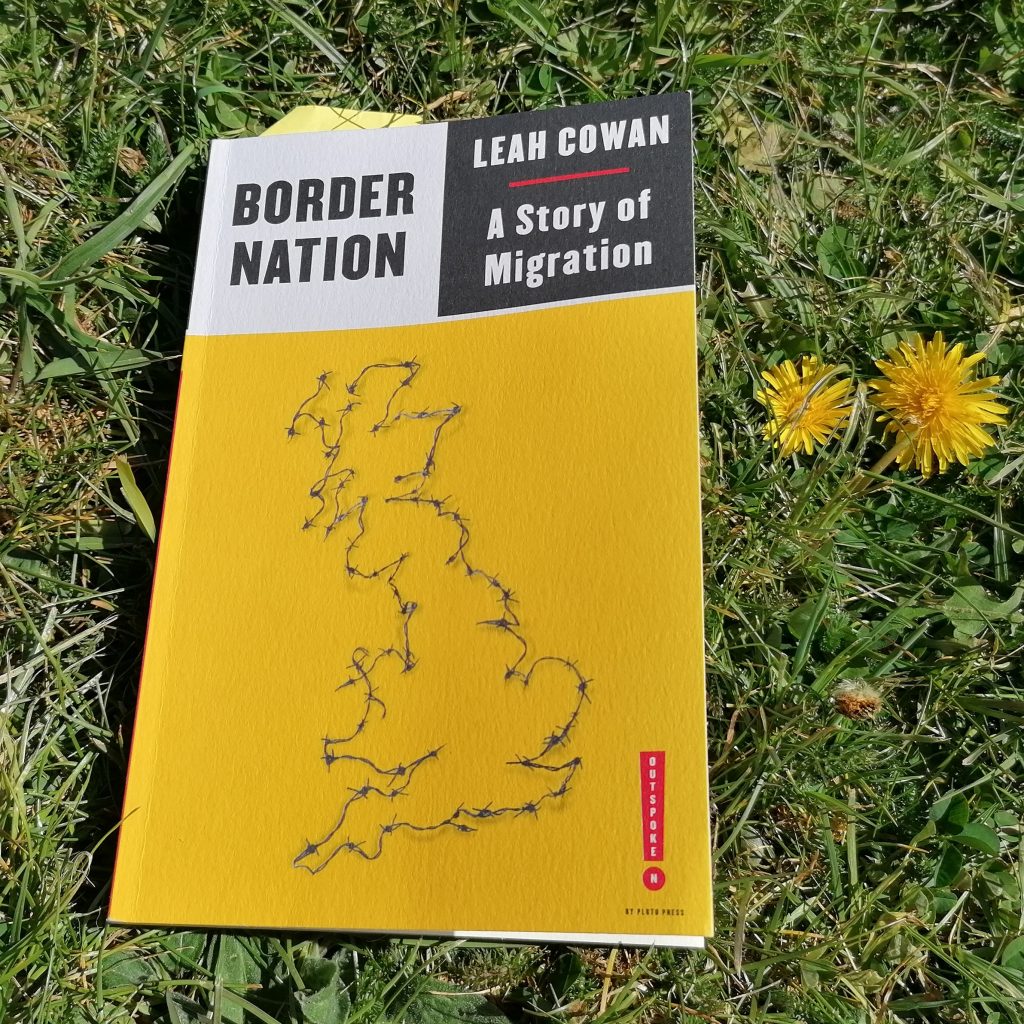 By Lisa Matthews, Coordinator, Right to Remain
"If you have never felt the surveilling eye and iron fist of borders, it does not mean borders are not violent weapons; it means that your privilege enables you to circumnavigate the gleaming edge of their blade."
Leah Cowan's Border Nation (published by Pluto Press) is a short, sharp, incisive analysis of the colonial origins of borders, the violence of immigration control and the profit motive driving so much of immigration policy and practice. Britain is, Cowan argues, a "border nation". That is "a place defined as much by who is kept out as who and what is allowed in".
There are quotable lines on every page of this short book, which manages to dig deep into the issues and link up weighty ideas while still being very accessible. Those who have followed the author's work at gal-dem will be familiar with the exceptionally high standard of her writing.
Her one sentence encapsulation of the Hostile Environment is stunning:
"It is a living and breathing ecosystem which pulls together the most violent agents of the state, such as the police and border force, and pours profit into private industries which benefit from curtailing the flourishing of our communities and the movement of people."
The short intervention on the problem of "migrants contribute" as a riposte to anti-migrant politics is particularly refreshing. Cowan describes this line of argument as a "house built on sand" that only seems appealing because of "how far the foundational myth of meritocracy is deeply embedded in the British psyche".
In these bleak times, there is also a hopeful chapter on the Borderlands of Resistance, outlining how those directly affected by borders and racism are fighting – and have always fought – back. The book ends with a helpful set of responses to those familiar objections we hear when we advocate for a world without borders.
This book is a vital tool at a time when liberatory politics is given very little room to breath. Get it, read it, gift it to everyone you know!
---
SUPPORT OUR WORK
On reaching the UK, people face a hostile environment. Without help, many will be forcibly sent back to the wars, persecution and misery they have fled.
Your donation will help us to help people in their struggle for the right to remain in the UK, and to campaign for migration justice
DONATE TO RIGHT TO REMAIN