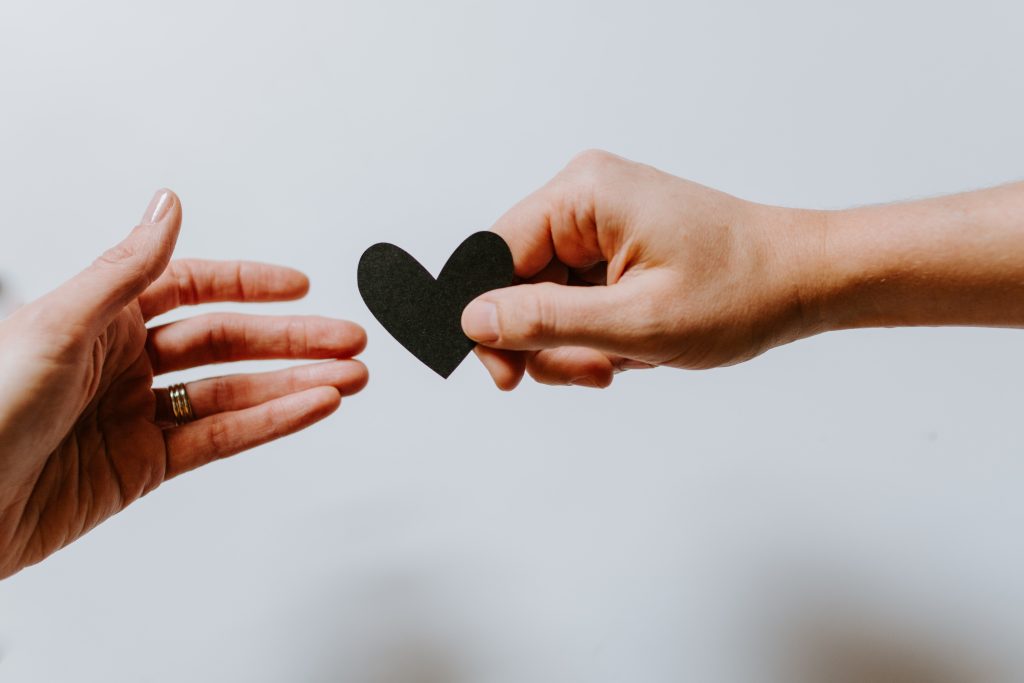 On Thursday 6th July 2023, staff from Right to Remain had the opportunity to attend Birmingham Mind's Sanctuary Seekers and Us event, to learn more about mental health and people seeking asylum.
The event was a networking space for grassroots groups and organisations supporting people seeking asylum and refugees to advocate for better mental health for these marginalised groups in the Birmingham and Solihull area. We were pleased to see so many groups we are familiar with and some new faces, such as RESTORE, Journeys LGBTQ+ Group and more!
The event was based around the question: How do we support the mental health of migrants/ people seeking asylum, whose primary needs are not being met?
This helped us think deeply together about the challenges that people seeking safety are facing and the ways in which we can support them, or signpost them to services within the sector.
We heard from various speakers who shared the background of legal changes in the asylum and immigration system, and how its hostility and cruelty can harm the wellbeing of migrants and people seeking safety.
Asylum Matters gave us an overview of the least traumatic ways of entering the asylum system, which includes: resettlement, community sponsorship and bespoke schemes. But accessing the system in this way is rare, and not the case for a large majority of people seeking asylum. The Nationality and Borders Act caused damage to an already flawed system, by criminalising seeking asylum, the inadmissibility rules, and offshoring to Rwanda – which has now been ruled unlawful – for now.
Now, the so-called "Illegal" Migration Bill will prevent people from accessing the support they need from the asylum system or even entering the asylum system altogether, including protections for survivors of modern slavery, and will increase the threat of detention and deportation.
Next, we heard from Stories of Hope and Home, a storytelling project for people seeking safety to share their experiences and be heard, about how the hostile environment affects them.
People seeking sanctuary come with past trauma for many reasons unique to them. Generally speaking, there is a trauma of separation from family and friends, making dangerous journeys, and survivors guilt, for those fleeing conflict. When arriving in the UK, there is an expectation that their circumstances will improve drastically. But from the perspective of Stories of Hope and Home, the culture shock and hostility that migrants experience causes their wellbeing to deteriorate. Prior to the hostile environment and cruel policies, people used to arrive full of hope and resilience. But now, the long wait for status tears away at their hope.
There are two ways that the well-being of people seeking sanctuary can be affected negatively. The first is through institutional accommodation, where the lack of agency can cause harm to migrants and people seeking asylum. The lack of agency looks like having no control over their living conditions, their sleeping patterns, the food they eat, and their laundry. The second is being stuck in limbo. With the so-called "Illegal" Migration Bill, people will be stuck in the system forever and will have no way of getting out.
Asylum Matters released a report in 2021 titled "In a Place like Prison", which looks into the harm caused by full board accommodation for long periods of time. The report found that people were left in unsuitable and unsafe conditions for months on end, children were unable to enrol in school and pregnant women struggled to access antenatal care and nutritious food. You can read more here. With the combination of being in limbo and having no information or updates about their asylum claims and living in horrible conditions, people seeking safety are in an extremely vulnerable position.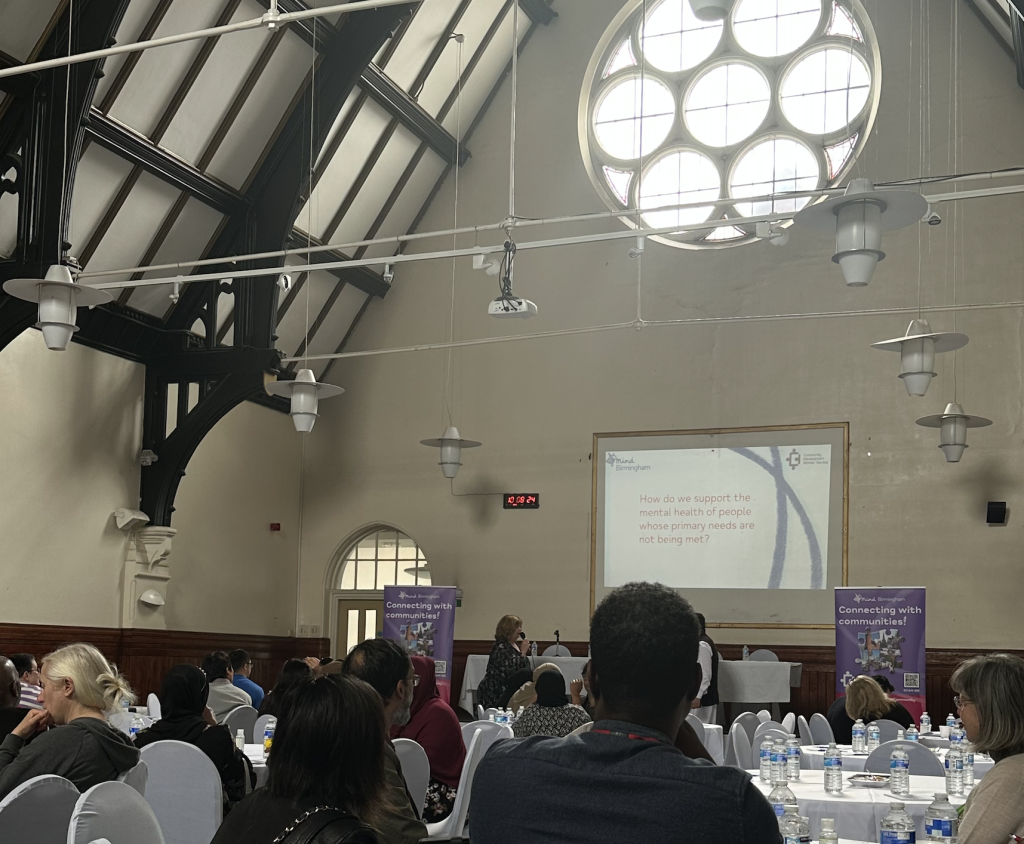 The conversation of mental health for people seeking safety can also be difficult to have. Freedom From Torture gave us an overview of how migrants and people seeking asylum understand the concept of mental health differently, depending on where they are from. The concept of mental health and therapy can be strange for many, especially if they come from cultures where this topic is considered taboo and not discussed openly. Therefore, we should be mindful of the language we use around mental health, and ensure that we build rapport and provide practical support, before asking questions about personal and traumatic experiences.
For the activity, we were encouraged to brainstorm with each other to answer the following questions about how we can support migrants and asylum seekers.
How do we promote positivity?
We can encourage positivity within the sector by engaging in community, working and cooperating together in groups, and signposting people seeking safety to each others' services and support. By building strength in our communities, we can ensure that we have a strong foundation to fight against the many challenges thrown our way by the government.
How do we discuss mental health whilst being sensitive to communication and cultural barriers?
Some suggestions from the audience were:
Changing language from "How is your mental health?" to "How do you feel?", so people aren't uncomfortable
Raising awareness about different mental health conditions, so people who have no understanding of it become aware of symptoms
A direct approach may not always work- subtle ways of bringing people together through group activities, like a bike project, might be better
Sharing stories and experiences, so people know they are not alone
To close, we at Right to Remain want to stress the importance of community and solidarity – empowering people going through the system to navigate it better and with confidence, as well as our community standing with them to challenge this hostile system altogether. The situation for migrants and people seeking safety continues to worsen, but we have hope in the communities ability to build more power and capacity. To build an alternative world that is fair and just, we need to build radical solidarity and acknowledge each others' struggles, differences, and existence – and most importantly, take action.
---
SUPPORT OUR WORK
On reaching the UK, people face a hostile environment. Without help, many will be forcibly sent back to the wars, persecution and misery they have fled.
Your donation will help us to help people in their struggle for the right to remain in the UK, and to campaign for migration justice
DONATE TO RIGHT TO REMAIN